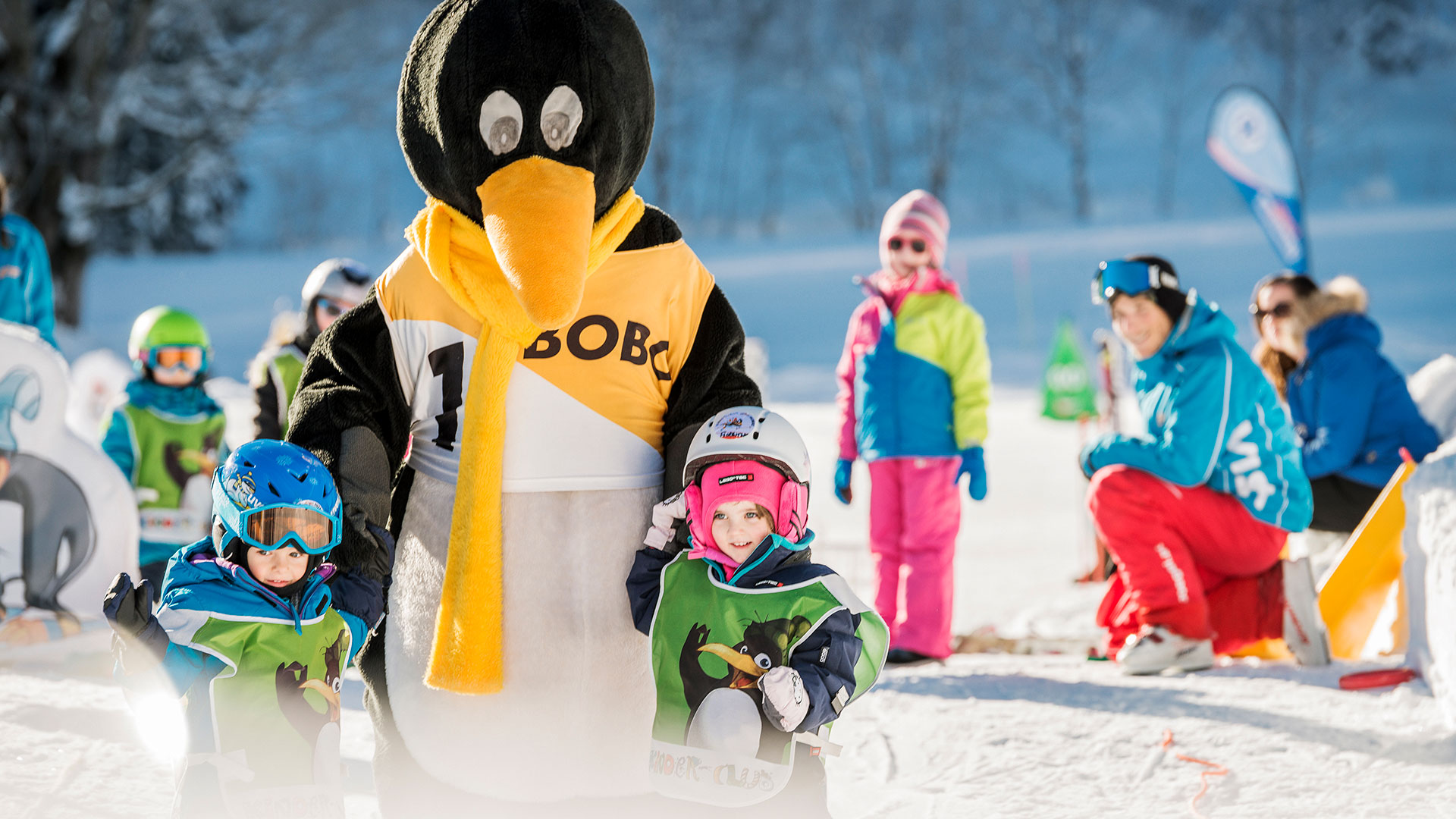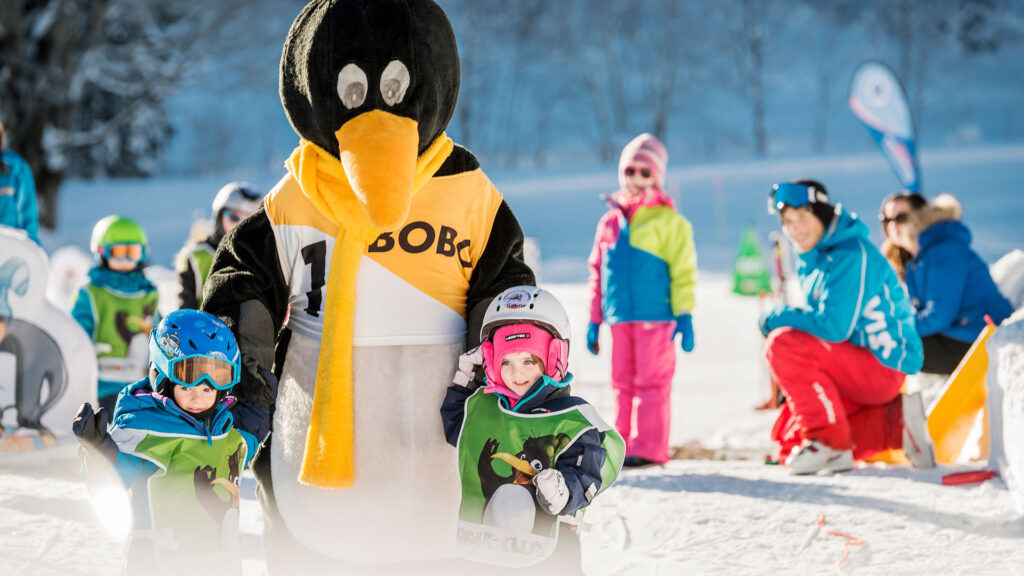 Ideal companion
Because Penguin BOBO prefers to be with children, he likes everything that children like and is therefore the ideal companion in our children's ski schools. Penguin BOBO loves to eat fish and a portion of ice cream for dessert. He really enjoys skiing, especially when there are lots of children around. And even if he falls over once in the process: a real ski penguin shakes the snow off his fur, gets up and continues on his way again!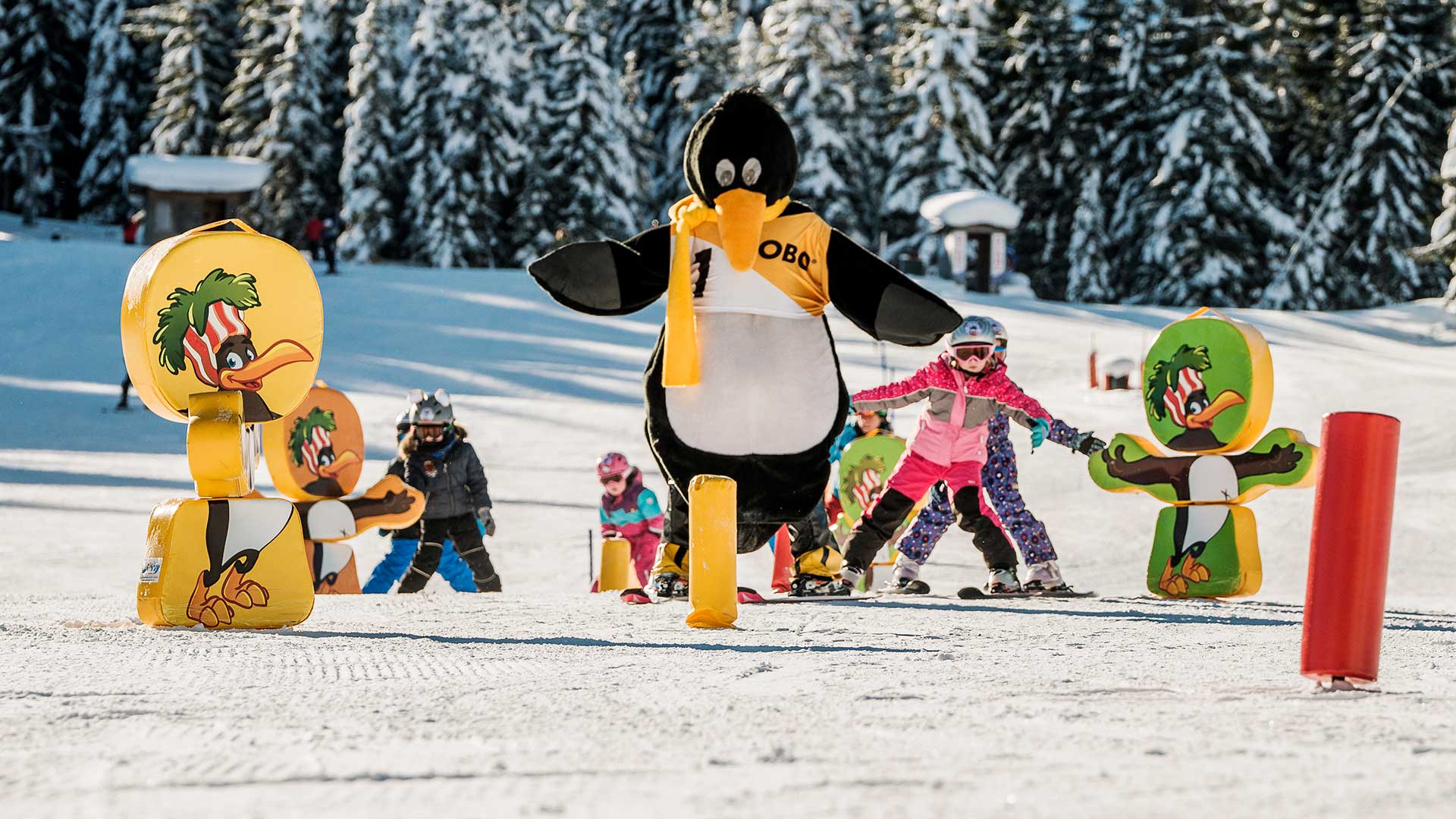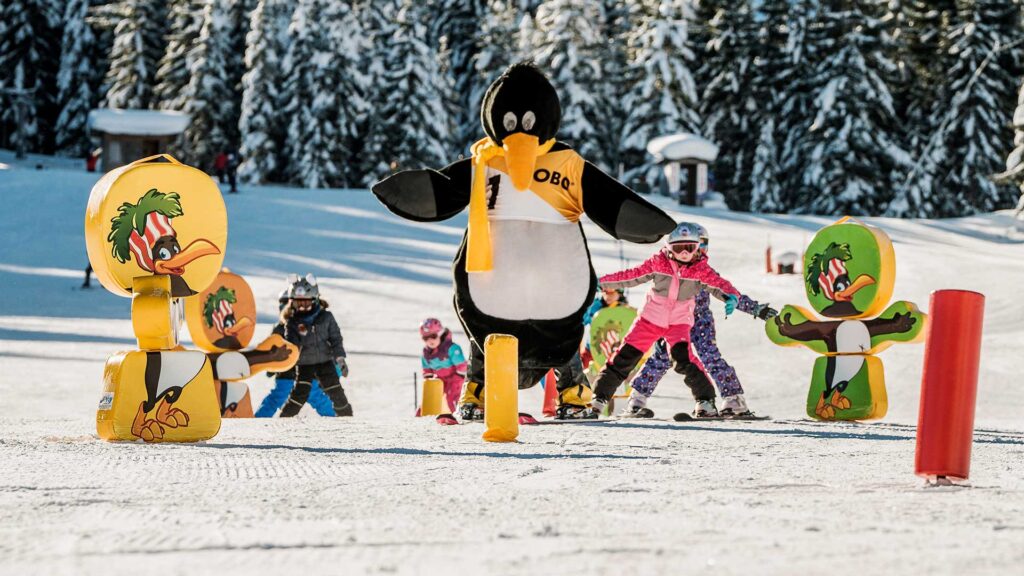 How it all began…
The concept, which was developed in cooperation with educators, was not only worked out for children, but also with children. Five different figures (bear, marmot, kangaroo, rabbit and penguin) were designed for children in an Innsbruck kindergarten to play with for a month. The penguin emerged as the clear favourite and was spontaneously christened BOBO by one child. This result was the basis for the entire further development of the system.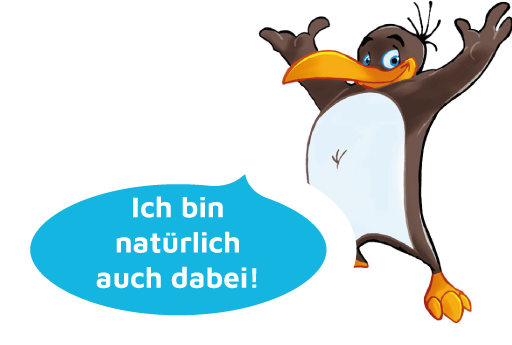 Family-Club – Skiing together
The holiday with your children is the opportunity to do something together with your children! So experience the introduction to the exciting world of skiing together with your child under the guidance of professionals!
The useof the conveyor beltfor one "family child" including accompanying person is included on this day during the entire operating time of the conveyor belt.
We recommend that the accompanying person also participates with skis. Participation without skis is of course also possible.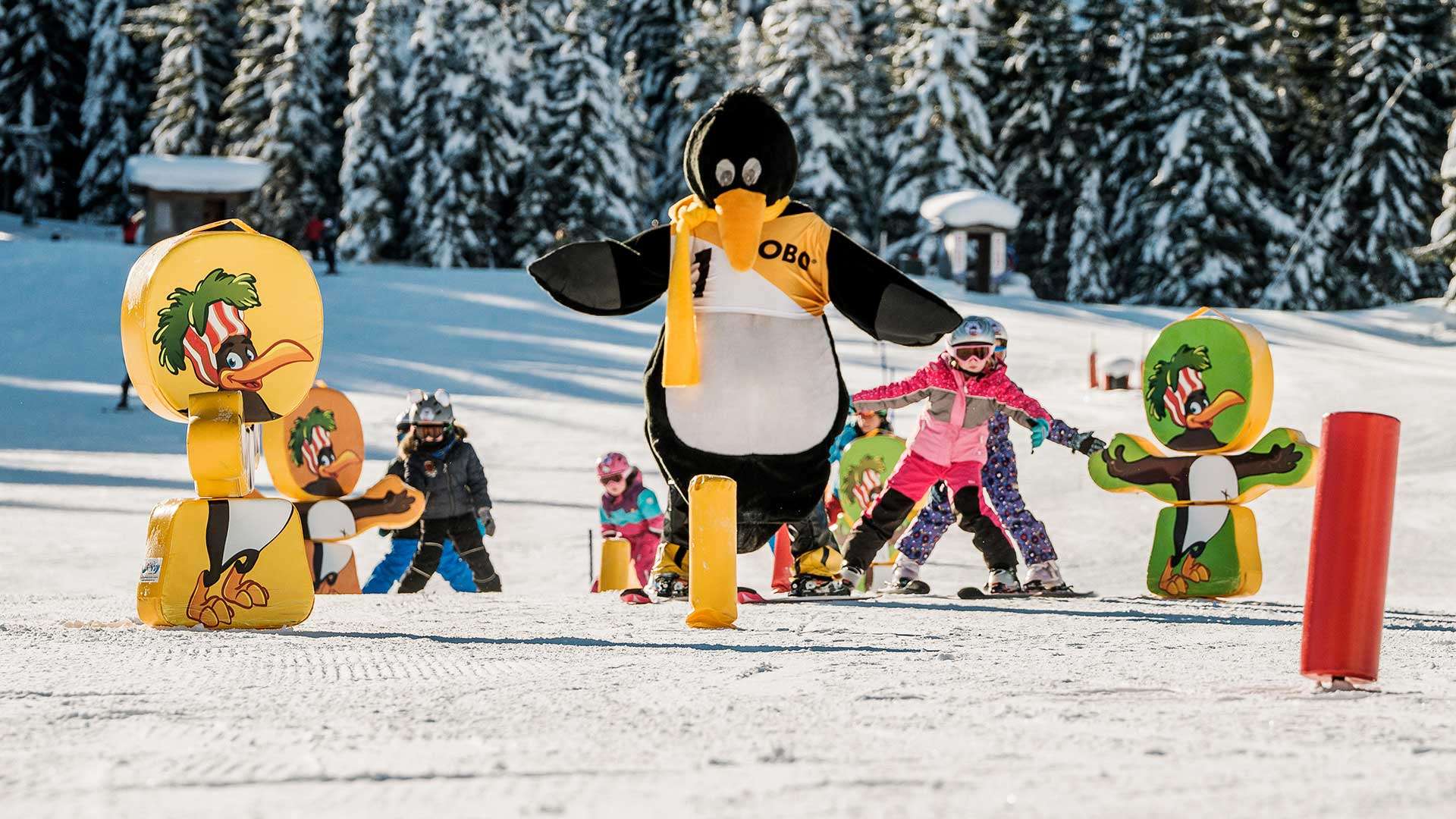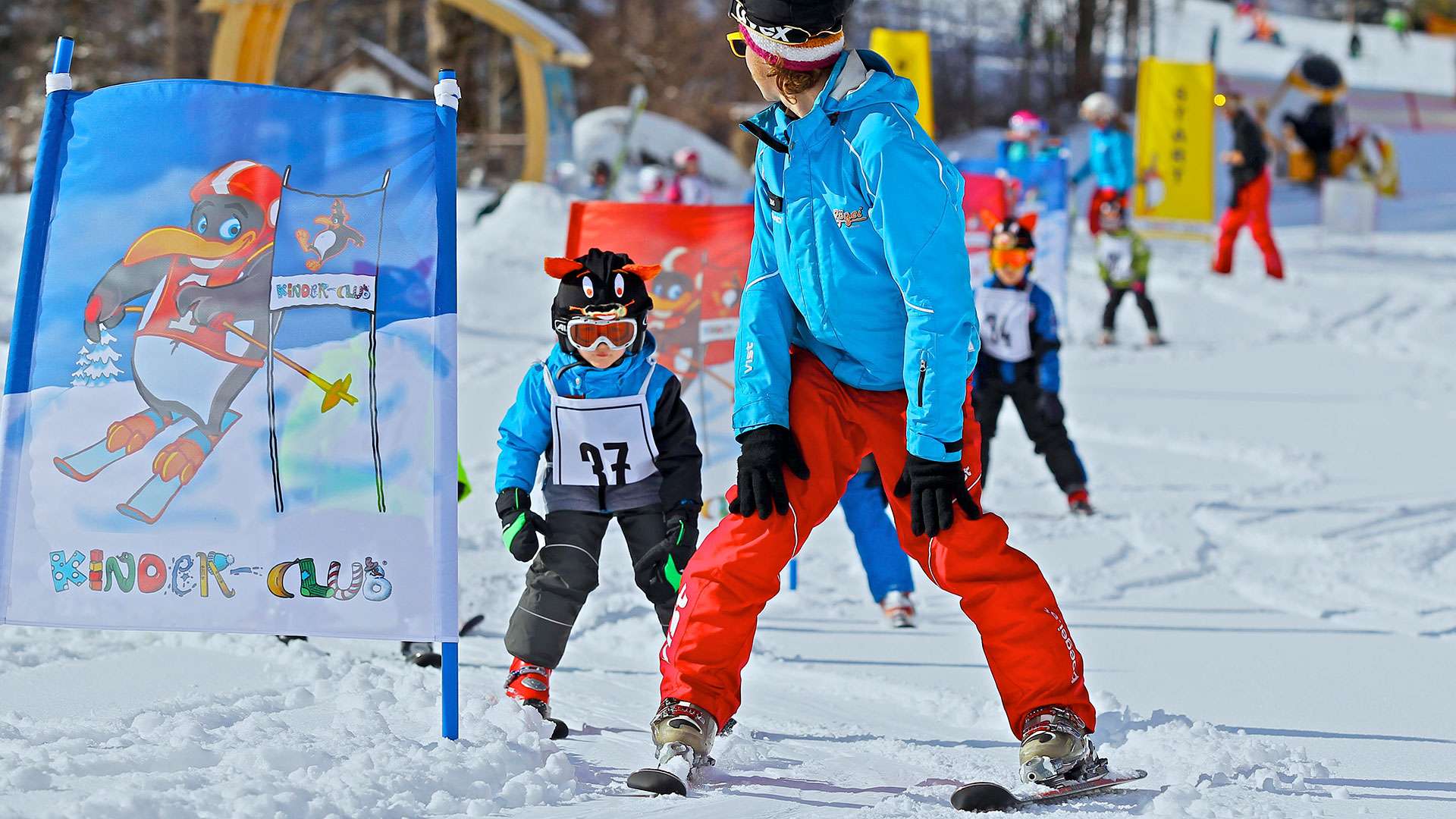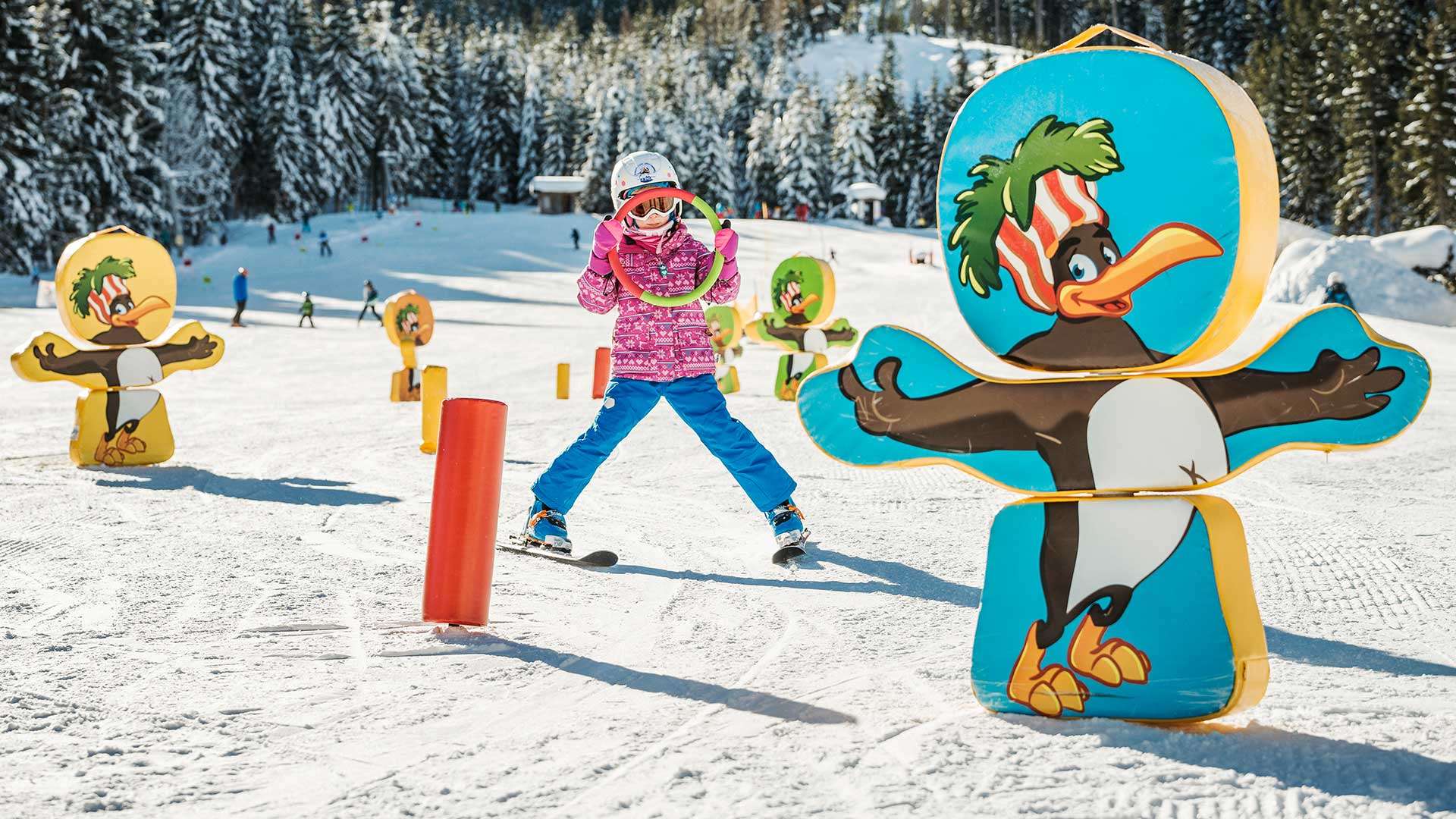 Bobo_mit_Kinder_Tellerlift01
Skilehrer_Kinder_Eisberg01
Kind_Tellerlfit_Drehfigur01